Joint Strategic Needs Assessments (JSNAs) are assessments of the current and future health and social care needs of the local community (Department of Health, 2013).
They aim to highlight needs and assets around topics of joint strategic importance, providing recommendations for action to improve health and wellbeing and reduce health inequalities.
Health and Wellbeing Boards have a statutory duty to produce JSNAs, and they should be used to inform the Joint Health and Wellbeing Strategy.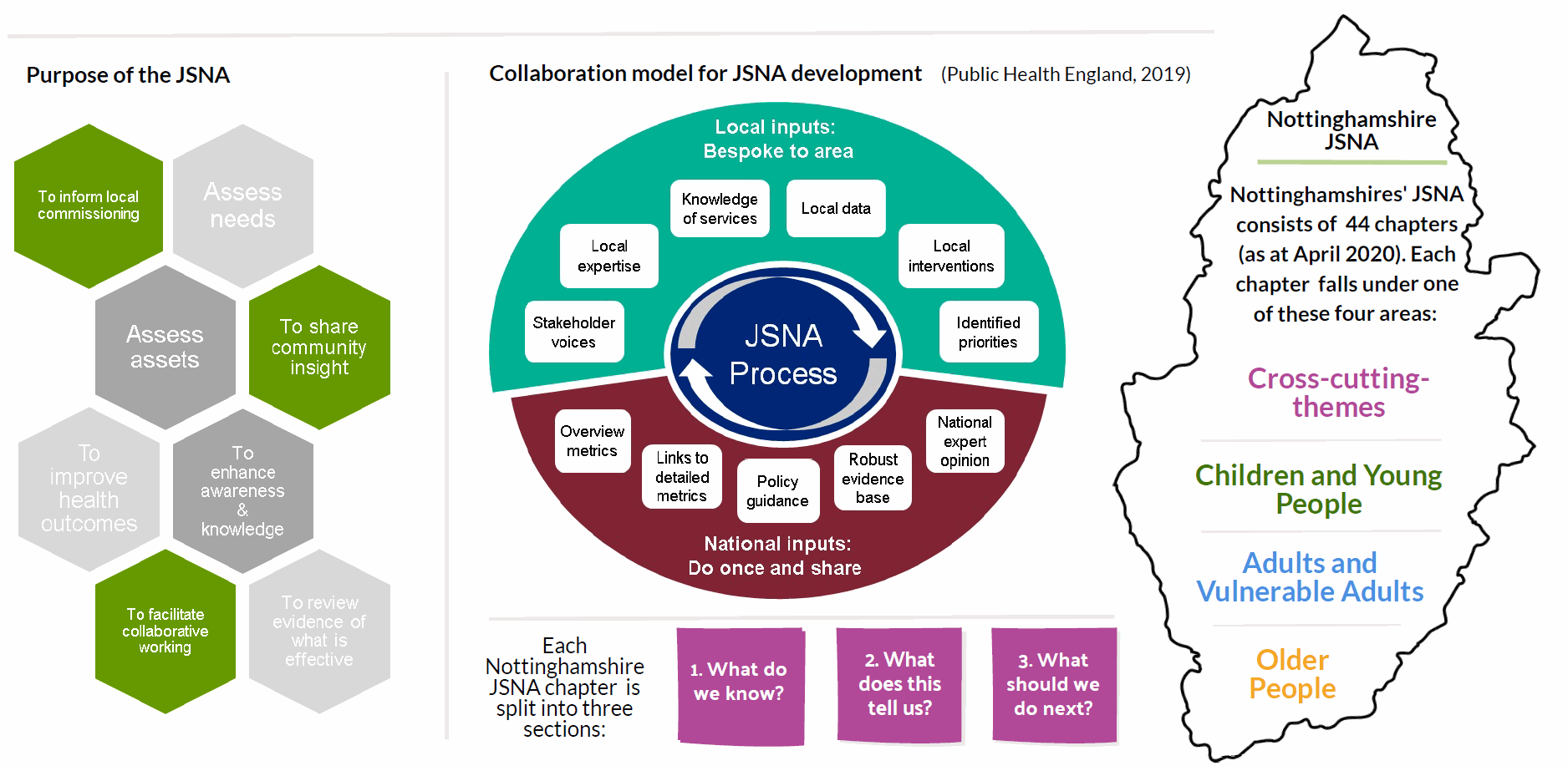 You can also view this infographic in a readable format or download the full version
JSNA Dashboards
Nottingham and Nottinghamshire have collaborated on JSNA dashboards which are divided into 7 chapters.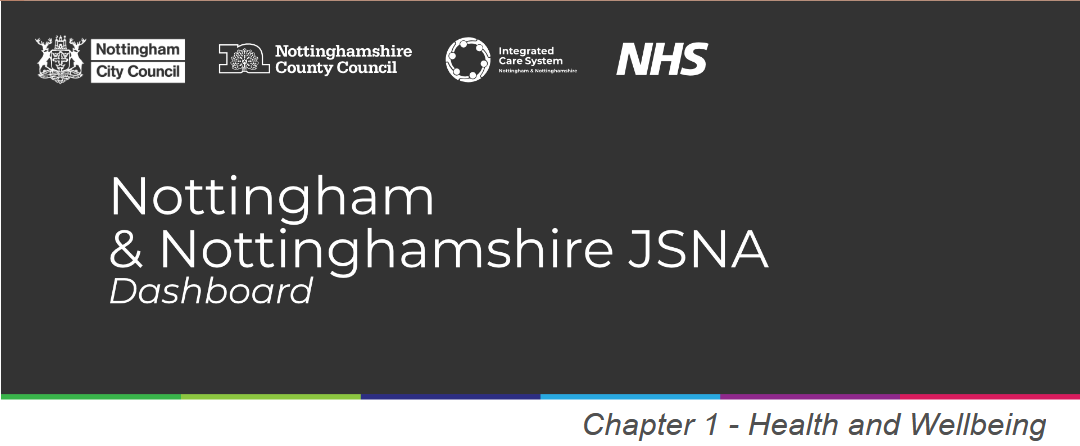 Chapter 1 - Health and Wellbeing
This chapter of the Nottingham & Nottinghamshire JSNA Dashboards contains information about Population, Ethnicity, Deprivation, Life Expectancy and Healthy Life Expectancy.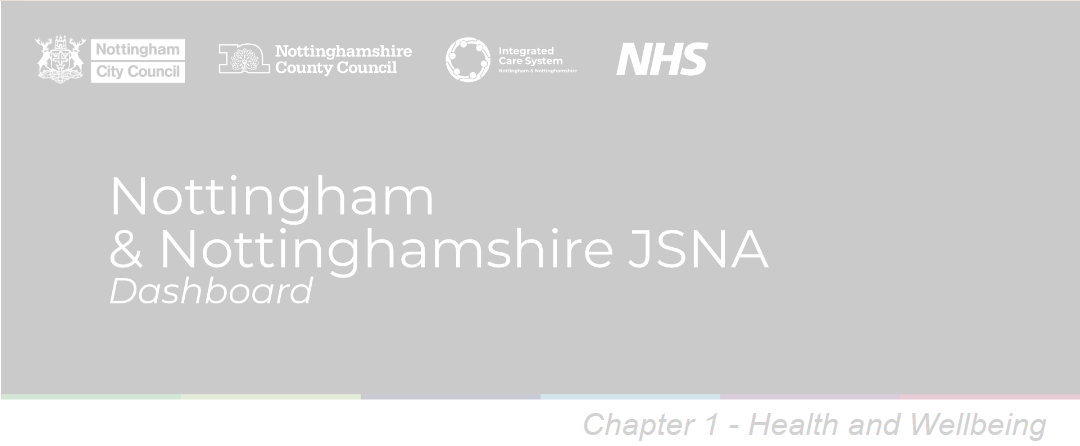 Subsequent chapters coming soon!